Macomb Food Program
The Macomb Food Program was formed in 1975 and established as a non-profit organization in 1993. For the last 28 years a volunteer board of community members has worked to raise funds to help feed the hungry in Macomb County.
A 501c3 non-profit organization, the Macomb Food Program has partnered with

Macomb Community Action

's Macomb County Food Bank to help in their efforts to address food insecurity and emergency food needs by supporting

local pantries

throughout Macomb County.
For more information about Macomb Food Program events and activities, please contact us at: (586) 991-1899 or by email at

macombfoodboard@gmail.com
For a food pantry near you, visit the Macomb County Food Banks food resource map at:

this link

or call

586-469-6004

. You can also access emergency food pantry locations by calling United Way's 2-1-1.
List of Current Board Members
Robert Combs, Chair
Cheryl Siecinski, Vice Chair
Mike Fontana, Secretary
Pam Willer, Treasurer
Sharnita Mangum
Andrea Boucher
Sara Shunk
Mai Xiong
Dan Dirks
Mike Sheridan
Charlotte Carr-McIntyre
Ken DeBeaussaert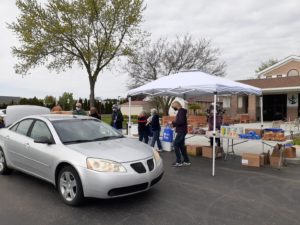 Contact Macomb Food Program:
(586) 991-1899
Macomb Food Program
51194 Romeo Plank #622
Macomb MI 48042